Living Room Interior French Doors
The living room is a place where we spend a lot of our time, so it should be designed with comfort in mind. One way to make the space feel more comfortable is by adding french doors to the design. This will give you an additional window that can be opened during the summer months when you need some fresh air or closed during the winter months when you want to keep the cold air out. French doors are one of the best interior door ideas ever.
This section will provide you with some tips on how to decorate your living room with french doors.
What is the Style of the French Door?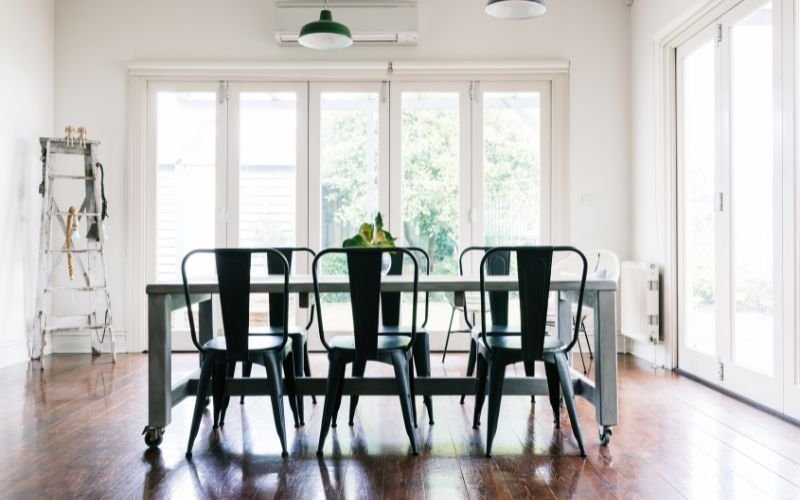 French doors are an architectural detail that can be found in many homes and buildings.
French doors are a style of door with two panels that open out, or away from each other. They are designed to allow for easy passage and ventilation between rooms, as well as provide a sense of grandeur and openness. They are often used in pairs, with one panel opening outwards while the other opens inwards.
The French door style is one of the most popular styles for living room interiors, as these doors open up to a beautiful view.

French doors are typically made of glass panes that slide in and out on a track, and a set of curtains often accompanies them on either side to provide privacy or light control.
The French door is most commonly found in the living room; it can also be used in other rooms if there is enough space.
The Most Attractive Living Room French Door Ideas
French doors are an excellent option for living rooms.
This is because they have a number of benefits including the ability to bring in natural light and ventilation.
We can use French doors to add a sense of style and elegance to the living room.
These doors are usually placed in the center of the living room's wall and are used for both decorative purposes and for providing an entrance.
French doors are ideal because they don't take up too much space, but they provide enough space for a person to walk through them.
They can be used as dividers in a large living room or as entrances into other rooms.
French doors are not only for the living room. They can be used in any room in the house, including the bedroom or kitchen.
Below you can see the most attractive living room french door ideas ever.

Evkap Door – Content Writer