How to Match Door and Floor Color?
The question of how to match the door and floor color is one of the most asked questions by people. Who cares about interior decoration. When it comes to home decoration, women do a lot of research and want to have the most remarkable decoration. Today, we have examined the issue of how the door and wooden floor should be compatible for you. Because of the two most important wooden products that in our house are doors and parquets. Parquet and door harmony are very important at this point. Since this furniture skeleton of the house should be compatible with other items.
Then let's examine how the door and hardwood floor match should be.
You can examine the interior door models from the link here and you can contact us to buy the door model you like.
Do Doors and floors have to match?

Interior door and floor compatibility are very important for decoration. Because if you ensure the harmony of the floor and the door, it will be easier for you to determine the color of other items. At this point, you can decorate with the same color tones for a decoration that is compatible with each other. In addition to this, you can get original designs with contrasting colors. Below you can see which floor color and which color of the door is compatible.
Which Color of Wood Floor is Compatible with White Interior Door?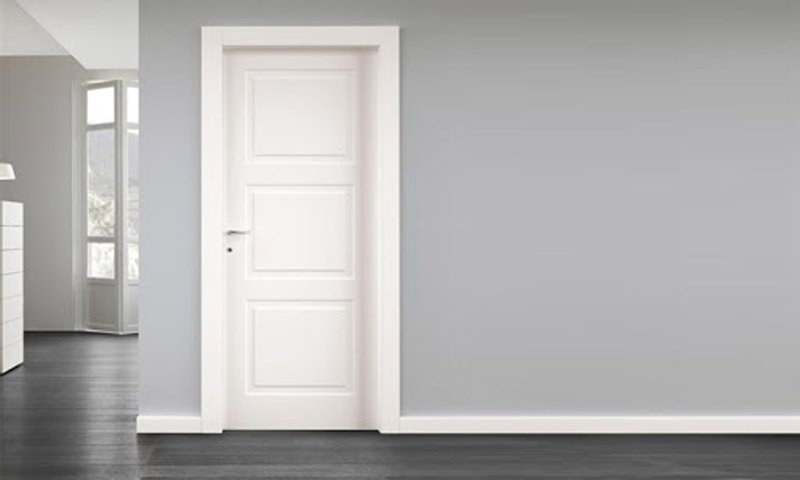 The white interior door is one of the most used interior door models today. The most important reason for this is that the white color makes the house look wider and more spacious. Besides, white color doors add a very modern and stylish look to your home. At this stage, we would like to state which color wooden floor you can use with the white door.
For example, if you have white PVC interior doors, you can choose a hardwood floor according to the colors of the furniture you use in your home. If you are using wooden furniture, cabinets, and sofa sets in a house with white interior doors, hardwood is a lighter shade of this wood color. In this way, both your belongings and your doors will attract attention and will be in harmony with the wooden floor.
If you use light tones of furniture (eg, white, gray, blue, or cream color) in a house with white interior doors, you can choose gray parquet for this furniture. Gray and gray tones are the most used colors in interior decoration today. The most compatible color with gray is white, so the combination of white and gray is often used.
If you have white doors and light-colored furniture, you can add a modern look to your home by using gray parquet tones.
But what if it's the other way around? If your doors are a dark color, how should the door and parquet match be? Let's examine.
Which color of hardwood is compatible with the dark door?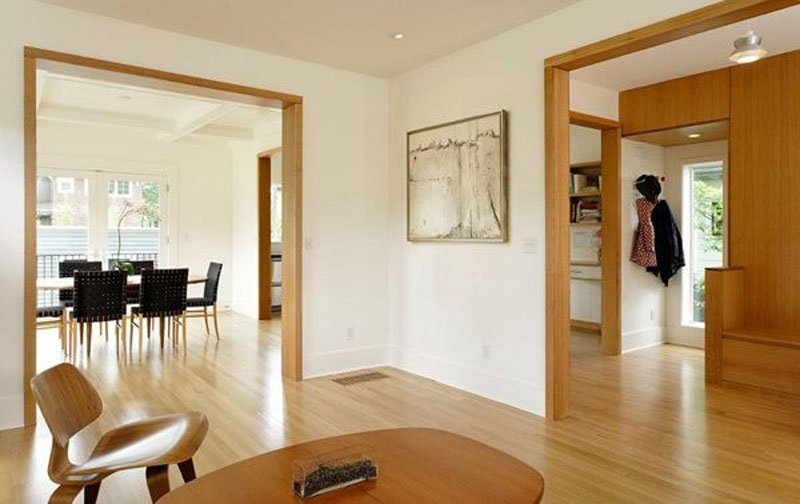 If you like and prefer dark colors in interior decoration and choose a dark color for the interior door. The parquet color should be a lighter tone than the door color. This contrast between the door and the parquet will make both the doors and the parquet stand out.
For example, if you are using a dark wood interior door, your parquet should be a lighter wood color than the door. Silver oak or oak parquet color and vintage parquet colors will be the right choice.
How are Door and Hardwood Harmony Provided?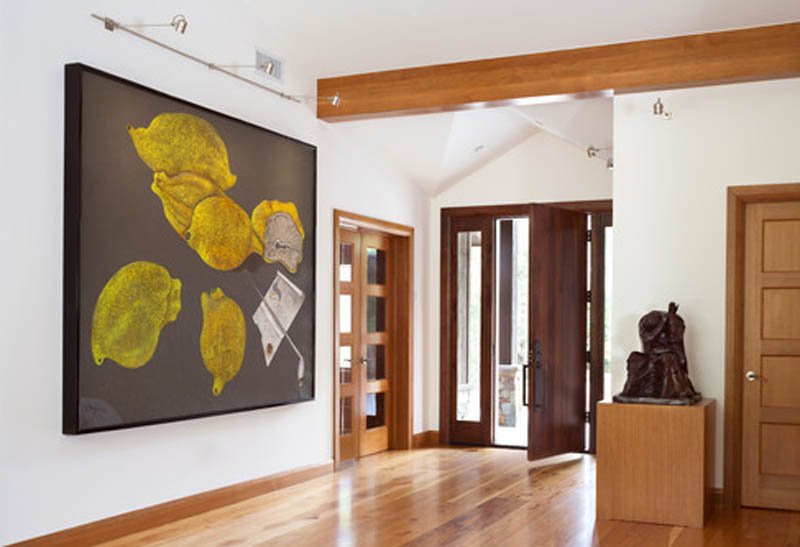 To ensure the harmony of the door and hardwood. it is necessary to pay attention to the interior decoration. For example, use the greatest number of colors that can for a room be 3. When determining these colors consider door color, parquet color, and wall color. You can create contrast by using 3 different tones of the same color. To ensure the color harmony of the door, wall, and parquet.
For example, if you have dark gray walls, you can use light gray parquet and you can choose white color for your doors.
Or if you prefer cream color on the walls, your parquet can be open oak and your doors can be off-white.
This color harmony will make the decoration of your home more ostentatious.
Which Color Wooden Floor Is More Useful?
Generally, light-colored parquets are more useful. There are several reasons for this.
light-colored floor;
It shows the space is more spacious and wider.
Makes the furniture more attractive.
It is easier to clean than a dark floor. Shows stains and dirt less than a dark floor.

It does not show wear. When worn dark parquets, a bad appearance emerges.
For these reasons, floors in light tones are more useful. While choosing floor colors suitable for the door, if you choose light colors, you can have much more useful hardwoods.
Most Preferred Door and Hardwood Colors
The most preferred door and hardwood colors are usually white doors and gray hardwood. The most popular colors of 2021 are gray and white. That's why gray hardwood and white interior doors are often preferred. In addition, brown tones are the color most preferred by those who love classical interior decoration. If you have brown doors, you can choose a parquet in light brown tones and create contrast.
In fact, it is easy to ensure the harmony of the door and the parquet.
Now that we have answered the question of how the door and parquet should match, we can now choose an interior door. The interior door models offered to you with the assurance of EVKAP have many color options. No matter what color your floor is, you can find a matching door color on our website.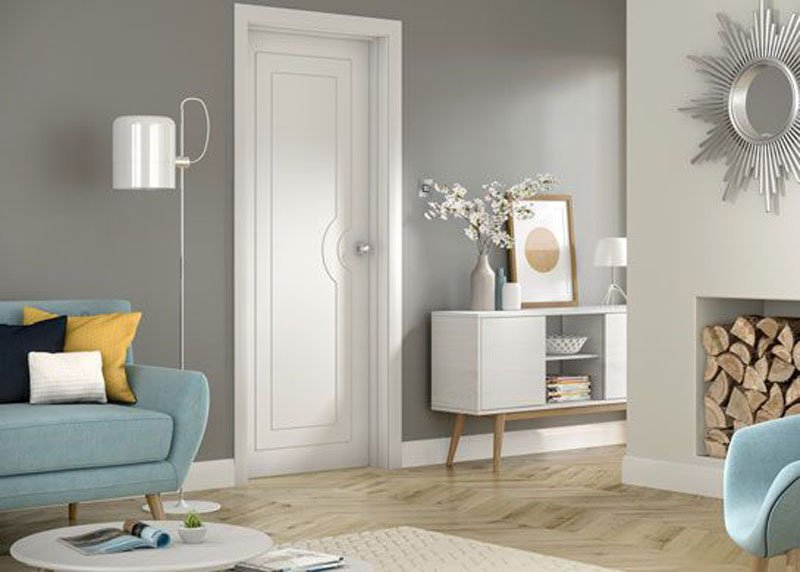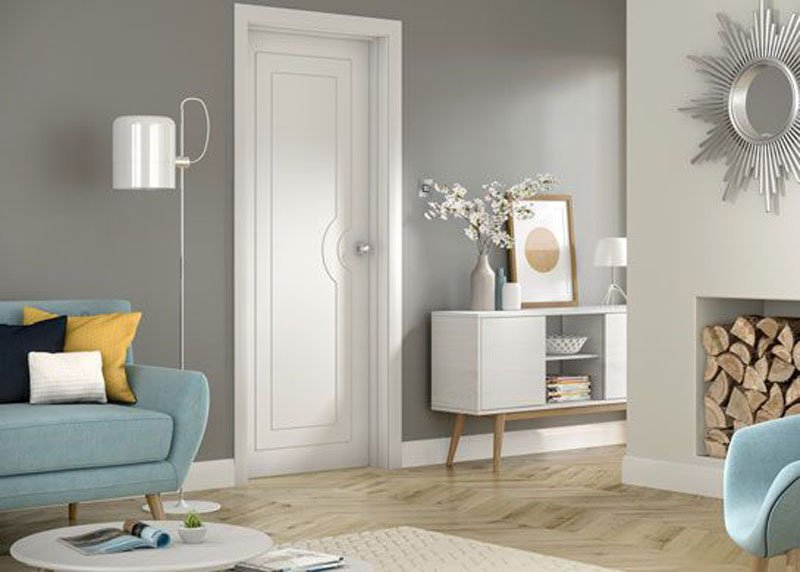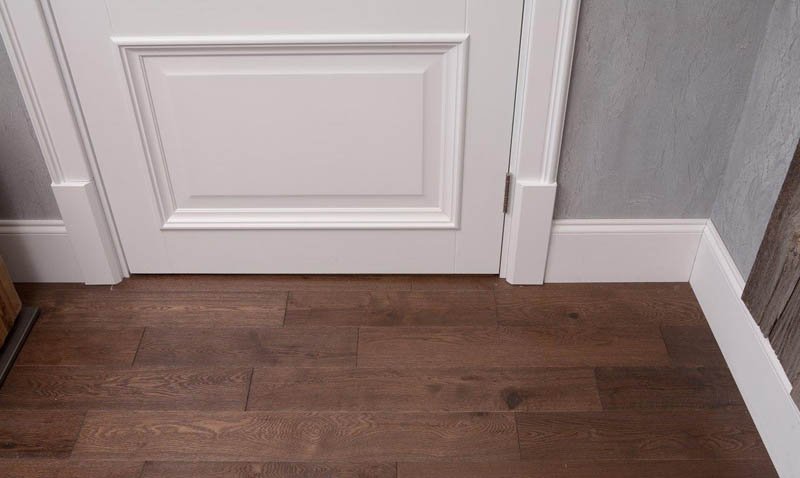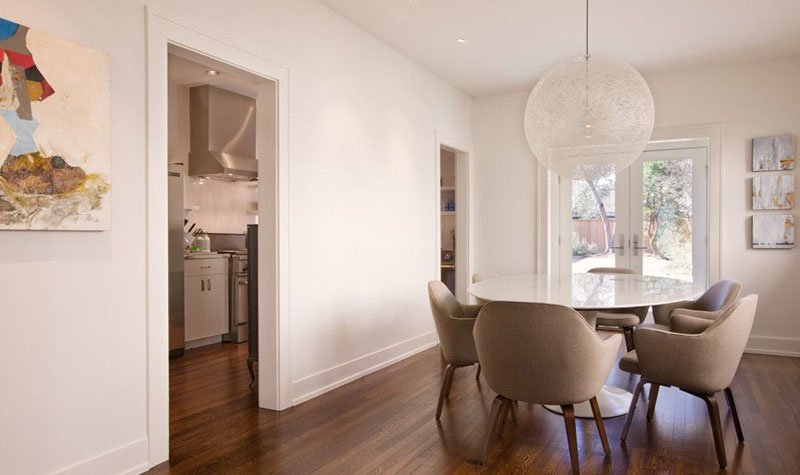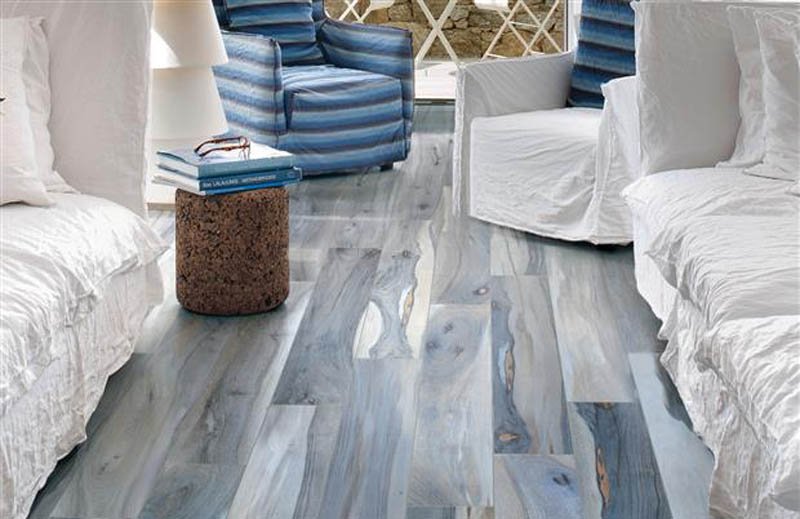 Evkap Door – Content Writer