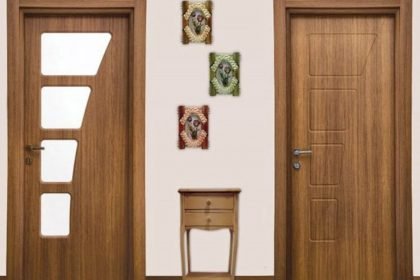 Things to Consider When Buying a Wooden Door.
Wooden doors are among the most used interior door models today. Since wooden doors add a warm atmosphere to the house with their natural appearance, they are frequently used in modern and classical decorations.
Wooden doors, which are among the interior door models, are used in many places. Wooden doors are used not only as home doors but also in areas such as schools, hospitals, workplaces, and offices.
In fact, all interior door models we know are wooden doors. For example, PVC door, Lacquered door, and other door models are made of wood, but the names of the doors vary because different coating materials are used.
Lacquered wooden doors, PVC coated wooden doors are among these door models.

So what should we pay attention to when buying a wooden door? The harmony of the doors with the home decoration is very important. Because when the doors are compatible with the furniture and wall color, we have a holistic home decoration.
Wooden doors are often preferred indoors as they are produced to withstand bad ambient conditions. The 3 most important reasons for choosing wooden doors;
• Being natural
• Durability
• Long life
Wooden doors produced in this way with high quality will add color to your home with their natural appearance and will protect your budget because they are durable and long-lasting. Wooden door models are quite common.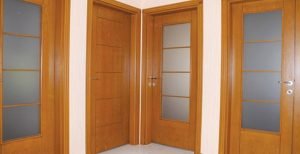 On your request, the place you buy can produce wooden doors with or without glass. Glazed wooden doors are generally used in the living room and kitchen, while non-glass wooden doors are used in the bathroom and bedroom. The reason for this is to prevent the interior from being seen in the bedroom and bathroom.
While you can add a classic atmosphere to your home with the engraved and embroidered models among the wooden door models, you can add a modern look with the glass models.
Wooden doors are door types that can be adapted to different cultures and decoration styles. For example, carved and patterned models are suitable for classic home decoration, while wooden doors with asymmetrical lines appear by modern home decoration style.

Tips for Buying Wooden Doors
1. Wooden doors should complement the interior decoration.
Whichever door style you choose, you need to consider your interior decoration. Because home decoration is a whole. Complementary elements of home decoration are interior doors. Interior doors, which can be produced in different sizes and styles, are generally preferred in standard sizes. If your house is not too big, we recommend you choose standard-size interior doors.
If your decoration is in light tones in wooden door selection, the dark color of the door can be preferred. This choice both adds a different atmosphere to the environment and ensures the harmony of contrasting colors with each other.
Also, if you use dark colors in interior decoration, your interior doors may be light-colored. Light-colored interior doors can be a favorite part of your home decoration while adding freshness to the environment.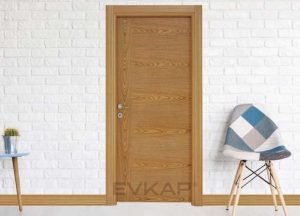 2. Choose quality wooden doors.
Do not choose cheap wooden doors just because the price is affordable. The type of wood used in the production of wooden doors and the processing of the door are very important. So buy guaranteed wooden doors by agreeing with reliable vendors.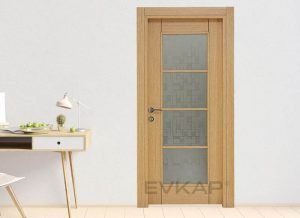 3. Choose wooden doors that are resistant to indoor conditions.
Doors in different areas of your home can be exposed to different heat and humidity conditions. Therefore, wooden doors must be resistant to heat and moisture. For example, since the bathroom door will be exposed to too much moisture, these doors must be produced to be resistant to water and moisture.
Or kitchen doors need to be resistant to steam and moisture. Therefore, interior doors need to be resistant to water and moisture. If you want to increase the service life of the door, make sure that the interior doors are resistant to water and moisture.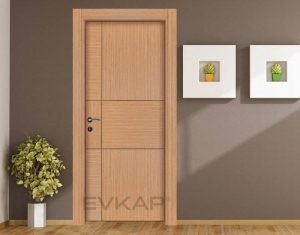 4. Choose heat and sound insulated wooden doors.
There may be heat loss in the room, especially in winter. If you prefer insulated interior doors, you will spend time in a warmer house in winter.
Besides, sound insulation is one of the features that a door should have. We recommend that you choose soundproof doors so that the sound in one room does not reflect on the other room.
It is also very important that interior doors that can be used in public areas are resistant to impacts.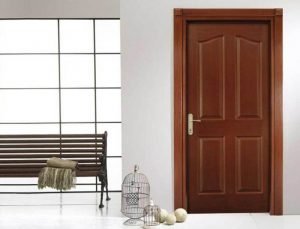 5. Choose interior doors that are easy to clean.
It is also important that doors are easy to clean, as they can easily become dusty and dirty. Therefore, you can get rid of this trouble by choosing wooden doors that are easy to clean.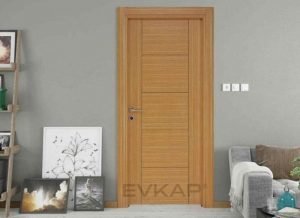 Evkap is one of Turkey's oldest interior door manufacturers. Together with our superior experience and success, we serve you 70 stars. In this context, we are here with the best quality wooden door models. If you want to buy door models such as durable wooden doors, lacquered doors, PVC doors, melamine doors, all you have to do is to view our website and contact us.
Do not forget that Evkap doors open to happiness. The address of durable and long-lasting interior door models is Evkap.