Room Door Manufacturers, Prices & Models
The door is one of the most important pieces of furniture in interior decoration. Doors are furniture that separates two rooms from each other and that gives personality to the rooms. Room doors, which are indispensable furniture for every home, come with many different options. The important thing when choosing a room door is to choose modern and durable doors suitable for your home.
There are interior room door models such as wood, lacquer, panel, MDF, composite, PVC, and melamine suitable for your home's design. You can meet the most suitable room door models for your home below.
What is Room Door?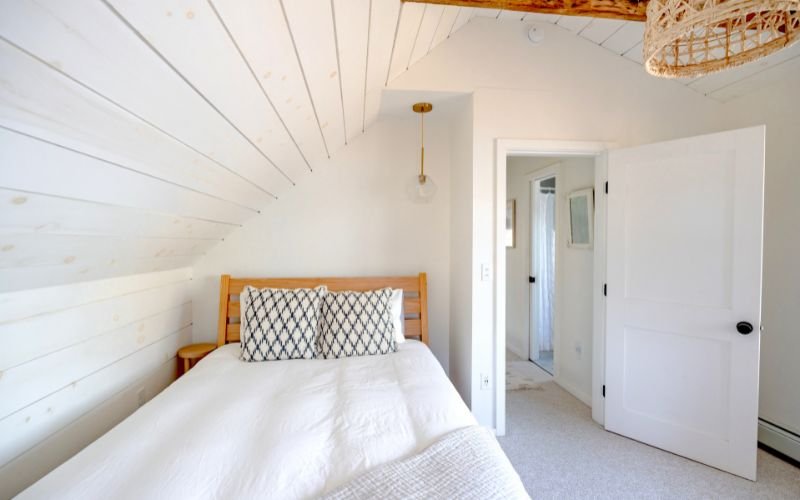 The furniture that we use to separate the rooms of the house from each other is called the room door. It is furniture made of different materials and has thousands of varieties. There are glazed, unglazed, sliding, and double-leaf options.
When choosing a room door, you can choose it with or without glass, depending on the use of the room. For example, for kitchen and living room doors, glazed room door models are preferred to make the space look spacious and stylish. Non-glazed room door models are preferred in bathrooms, toilets, bedrooms, and children's rooms. Glassless room doors are more suitable for rooms where you do not want to see the interior from the outside.
What should be taken into account when choosing a room door? Click and find out now!
The Most Elegant Room Door Models Suitable for Your Home
Room door models are quite numerous. These models are shaped depending on the surface coating of the door, its paint, and the production material. All room door models are named according to the surface finish.
Room door models are divided into 3 types;
Room Doors Manufactured by Painting
Obtained with Coating
Natural Wood Doors
The room doors produced by painting are obtained by painting the raw wooden door with special door paints. For example, the panel door is a panel door type. Panel doors, whose color fades over time depending on usage, can be repainted by taking the door paint. This extends the life of the door.
Veneered doors are obtained by coating the wooden door with a material. For example, the PVC door is obtained by covering the wooden door with PVC door foil. It draws attention with its smooth surface and perfect coating.
What Color Should the Room Door Be?
It is necessary to decide according to the design of the house when determining the color of the room door. In houses with a modern design, lacquer door models are compatible. Wooden door models are preferred for houses with rustic designs. Of course, these doors are produced in different colors and adapt to the color of the house. You can choose the door that matches the wall and parquet color of your home.
You can create a different ambiance by making the room door color compatible with the wall color or in contrasting tones. Door and floor compatibility is also among the most asked questions. It would be nice if the two products were in the same color tones to ensure the harmony of the door and parquet.
Room Door Prices Appropriate for Your Budget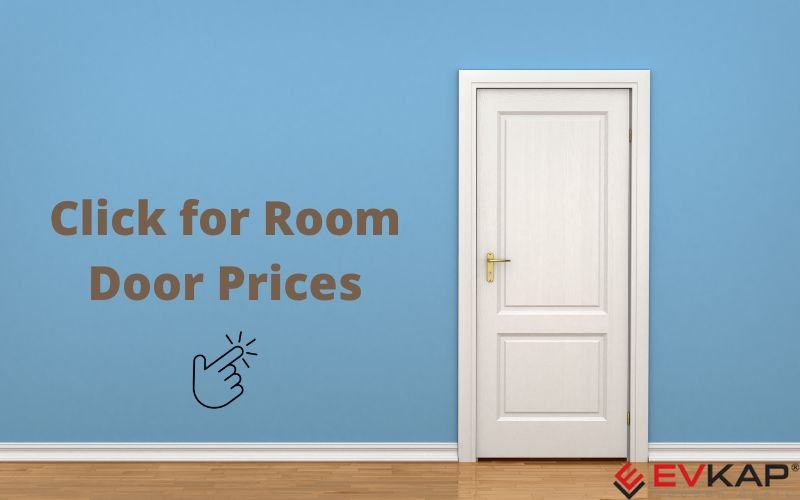 Room door prices vary depending on the type of door. The production material and manufacturing process of each room door is different. For example, melamine doors are embroidered doors and are very difficult to produce. That's why it's high in price. Lacquered doors are among the luxury door models as they are obtained with a special coating.
Compared to these doors, American panel door prices and PVC door prices provide more budget-friendly options. Although all of our doors have superior features in terms of quality and service life, prices differ due to production costs.
Room door prices suitable for your budget are with you with the assurance of EVKAP. You can get detailed information about room door prices by contacting us now. It's not too late to renew your doors. EVKAp is one of the best room door manufacturers in Turkey. The doors of EVKAP open to happiness!