Explosion Proof Door Manufacturers
Buildings, where security measures should be at the highest level, should be carefully protected. Especially military bases, ammunition depots, and facilities that require high security are among the most important of these structures. To protect these structures, first of all, it is necessary to start with the door. Explosion-proof door systems are produced for buildings that need to be protected with armor, where special security measures are taken. Let's find out what the explosion-proof armored door is, what it does, and what are the prices.
As EVKAP we are one of the best door manufacturers in Turkey.
What is an Explosion-Proof Armored Door?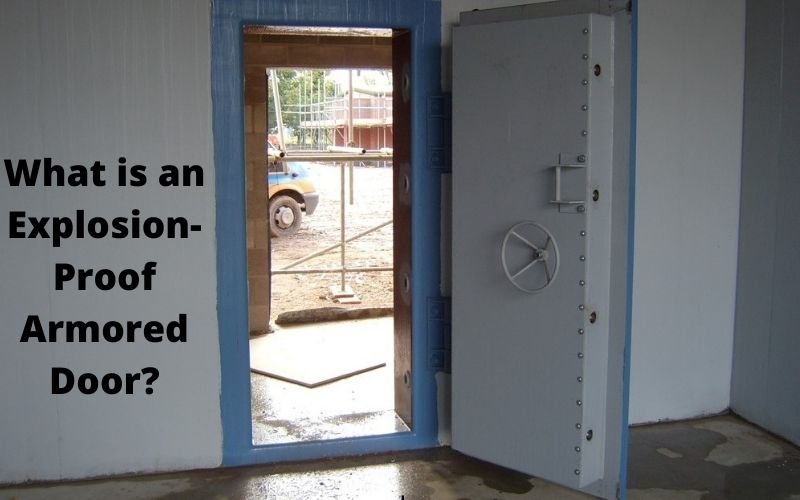 Explosion-proof armored doors are door types to minimize the loss of life and property that should be used in military facilities, ammunition depots, prisons, vaults, crypto rooms, presidential entrances, and high-security buildings. It is a type of bulletproof door. These armored steel door models reduce the damage of an explosion inside or outside to a minimum. In addition, with its fire-retardant feature, it prevents the spread of fire. For example, if a bomb explodes outside, the effect of this explosion will not reflect inside. This is the most important feature of the explosion-proof door models.
These doors, which are larger than the standard door dimensions, are produced in special sizes. Depending on the size of the military facility or the area you want to provide security for, special production armored doors are produced. These systems, also known as ballistic doors or ammunition doors, have different levels of armor. We can upgrade the durability according to your request.
What are the Technical Specifications of Explosion Proof Ballistic Door?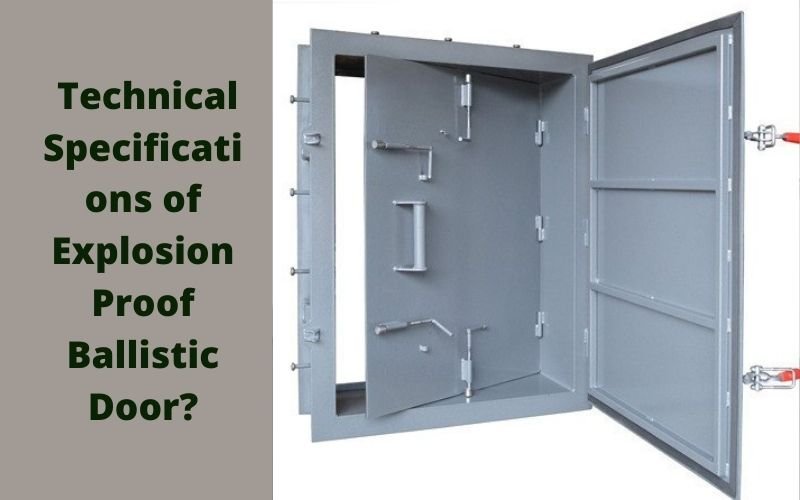 Steel thickness: 5mm steel + 40mm rock wool + 5mm steel (Stainless Steel)
Degree of Protection: 60 Kg Dynamic Load (Variable)
Color Types: Special color production according to RAL codes
Opening Method: Manual or automatic
System Used: Electromechanical automatic brake motor and microprocessor electronic control is provided.
Working Type: Rack Type
Hinge: 4 heavy-duty hinges
Usage Areas: Military facilities, ammunition depots, prisons, vault, crypto rooms, presidential entrance, and high-security buildings
What are Explosion Proof Door Prices?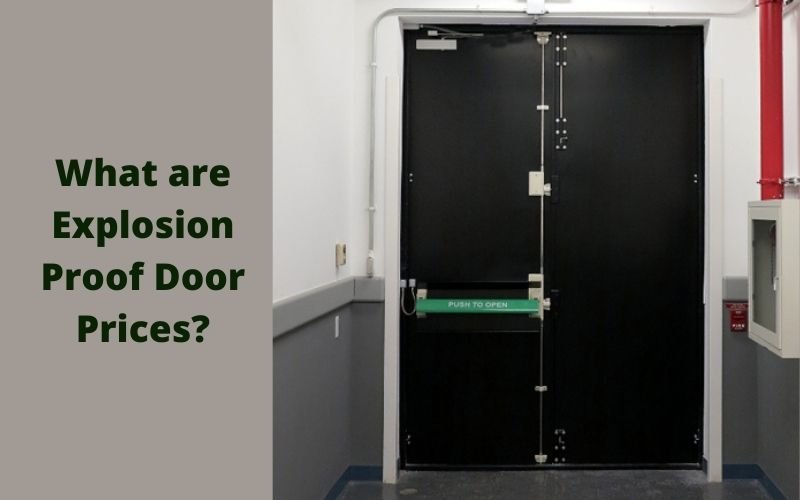 Explosion-proof door prices vary depending on the size, working principle, and armor levels you prefer. For the best quality and safe explosion-proof door models, you can review our page and contact us and get a special size armored steel door. With the best price guarantee, EVKAP produces doors that open safely.
Explosion Proof Door Models
We produce explosion-proof door models by IMO, ISO, UL10B, and UL10C standards. It is suitable for positive burst pressure between 1-and 5 bar. There are color alternatives.