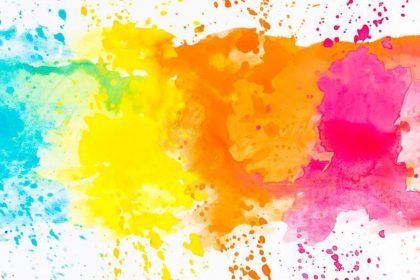 Color Harmony in Home Decoration
Tired of your home decor but don't have enough courage to make a new decor? If you are confused about the harmony of colors in the decoration, you are in the right place.
When we look around, we can see that everything in nature is created in harmony with each other. While the perfect shades of green take place in nature, the peaceful texture of blue is reflected in the sky and the sea. As you know, each color has many different shades, and this causes some confusion.
Today, we will examine how to achieve color harmony in home decoration with you. We will give you technical information and at the same time share brand new home decoration examples. Let's start then.
First of all, we should state that; The decoration of your home reflects your character. Therefore, try to match the colors you like more. The decoration you make in this way will make you happier. Also, we should mention that many factors make up the home decoration.

Things to be Considered in Decoration
Colors of Different Interior Door Types and Variants
Wall Colors
Colors of Furniture
Colors of Chandeliers
Colors of Kitchen Cabinet
Colors of Decorative Objects
Considering the above factors, we can make a holistic home decoration and we can use this decoration for many years. For example;
If you want to make a colorful home decoration, you can choose white interior doors. This choice will prevent your home decoration from being cluttered.
Or, on the contrary, if you have a simple home decoration, you can choose the doors in different colors and change the atmosphere of your home.
Besides, if you have a small kitchen, you can choose white kitchen cabinets to show your kitchen wider.
You can also choose a light or dark color for your furniture following your wall paint. If you have a large living room, you can choose dark furniture. However, if you have a small living room, you should prefer light-colored furniture.
Remember, light color decoration ideas always make your home look wider.
Now let's examine the effects of colors on our lives.
The Effects of Color on Human Psychology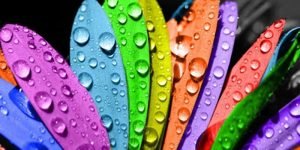 Each color evokes a different emotion in the human mind. For example, the color red evokes danger and hunger, while blue and green colors evoke peace and tranquility. Accordingly, the areas where colors are used are determined. For example, red color is mostly used in restaurants, while colors such as blue and white are used in beauty centers. Each color has such a purpose and is used to reinforce different emotions in people.
What Emotions Do Colors Express?
You can see what emotions the colors expressed in the table below. With this matching, called color theory, you can find out what the colors you love mean.
| | |
| --- | --- |
| Red | Hunger, danger, excitement, adrenaline |
| Orange | Positivity, vitality |
| Yellow | Temperature, energy |
| Green | Nature, peace, health |
| Blue | Serenity, peace, trust |
| Purple | Passion, splendor, luxury, wealth |
| Brown | Comfort, determination |
| Black | Power, respect, authority |
| White | Purity, naturalness |
If you have an energetic and colorful personality, you can choose colors such as orange, purple, and red in your home. Or if concepts such as power and authority are important to you, black will be a great choice for the home or office. Besides, if you have a quiet life, you can have a blue or green decoration color.
Color Circle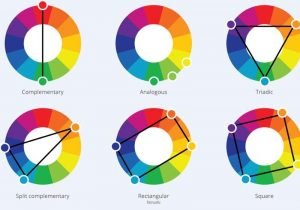 As we mentioned above, each color has a different shade. When we examine the color tones, we come across a theory called the color circle. There are the following colors in the color wheel.
Primary colors
Mid-tones
Tertiary colors
For example;
Primary colors; red, blue, and yellow
Mid-tones; purple, orange, and green
Tertiary colors; It consists of a mixture of primary colors and intermediate colors.
Tertiary colors are very compatible with home decoration. You can decorate every corner of your home differently with these not-so-sharp color tones.
You can decide which colors to use in your home by examining the color wheel below. If you want harmony in home decoration, you can consider these suggestions.
You can create a remarkable living space by using contrasting colors together.
If you want a simple and elegant decor, you can choose 2 colors that are compatible with each other.
60-30-10 Formula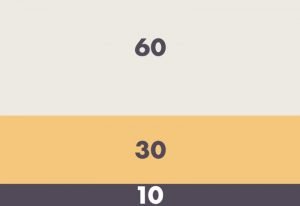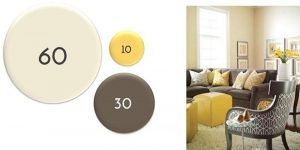 The 60-30-10 formula has been developed for those who want to achieve color harmony in decoration. There are 3 colors you can choose for decoration in this formula. While two of these colors are close to each other, the other is a contrasting color to these colors.
When using these 3 colors, you can use a light color for wall paint, dark color for furniture, and a contrast color for accessory selection. You can use the triangle method in the color scheme to match 60 – 30 – 10 colors.
Also, you can see many home decorations made with different colors in the images below.  Using the color scheme and the 60 – 30 – 10 rule, you can have a great home decoration.